About Creative Assistants
Creative Assistants opened its doors in 2002 with a vision of providing Virtual Assistance to businesses in the technology sector. Over the years, it has grown from a 1-woman shop to a Virtual Assistant team serving a variety of industries and providing the expanded services demanded by today's busy entrepreneur.
Creative Assistants has always been a leader when it comes to services more technical in nature than a traditional VA can provide. This includes creating and managing complex Excel spreadsheets, product and program testing (QA testing) and learning new software in order to document processes and  train workers on its use. We speak geek and can easily translate it into English for the non-techs (and vice versa!).
About Cindy Opong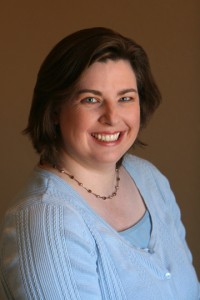 Cindy Opong, owner of Creative Assistants, has a varied background which includes running a Music Therapy business and working at Hewlett-Packard in the Enterprise Server group. She is passionate about working with people and helping their businesses succeed and grow.
Cindy is Past-President of the International Virtual Assistants Association (2009-2010) and led its Board of Directors and over 80 volunteers to implement expanded benefits for over 800 members, design and launch a new logo and website, and increase media exposure for the Virtual Assistant industry. As a Board member for 3 years, she has also served as Membership Director, Vice-President and was instrumental in the launch and growth of the industry's first online conferences.
Cindy has achieved certification as a Social Media Marketing Specialist from vaclassroom.com her online and local seminars on Social Media for Small Businesses have received high praise.
Why Choose Creative Assistants?
There are many Virtual Assistants and VA teams vying for your business and it can be difficult to weed through the noise to choose one that is the best fit for you. Why should you choose Creative Assistants?
Longevity. President Cindy Opong started Creative Assistants in 2002 – in the online world, that's quite a long time! We've weathered the economic downturns and aren't going anywhere. Our longest clients have been with us for 4+ years. We're not fly-by-night and you can be assured that we'll be here for many years to come.
Commitment. Current and past clients will tell you we're committed to doing what it takes to get "it" done. We don't shy away from a tough project or a tough client. We are committed to the clients and projects we take on, even if it means working after hours on occasion to handle something urgent and unexpected.
Excellence. Our VAs tend to be perfectionists and aren't content with the maintaining the status quo. We want to make you look awesome to your clients and will go the extra mile to do so! Find a mistake or had a miscommunication with your VA? We'll make it right (and of course won't charge you if the error is our fault!).
Knowledge. For most projects, we already have the skills in place and you can be confident that you aren't paying for on-the-job learning. We'll tell you right away if we don't have the necessary skills or experience you need. Sometimes we can bring in a 3rd party vendor to fit the bill; and sometimes we're willing to learn a specialized skill or program on our dime as it can be used with other clients down the road. Regardless, our VAs continually engage in professional training courses to learn new skills that can then be put to work for you!
Creative Assistants abides by the International Virtual Assistants Association's (IVAA) Code of Ethics.